Grafixvault feels pride in ourselves that the world's most recognizable and rapidly expanding companies have relied on us to help them grow. We focus on increasing earnings while competitors stress design or standardized methods.
We generate powerful business branding strategies using the tried-and-true power method of the "ROADMAP" approach. When it comes to digital marketing efforts, we have a history of success. We can help you plan, create, execute, and manage your social networking brand campaigns to attract targeted audiences and achieve quantifiable objectives.
We also offer web development, logo designing, stationery designing, digital marketing, and architectural design ( CAD, 2D, 3D, etc.) services to leading businesses and prestigious schools. We strive for long-lasting partnerships with our customers. We guarantee timely results that reflect a precise interpretation of your specifications into the final product. Our services will prove to be an excellent investment on your part. Take a look at our past work and customer testimonials to get a sense of who we are and what we can do for you.
When it comes to digital marketing, no one does it better than Grafixvault social media marketing Agency, a multiple-award-winning organization known for its exceptional customer care and cutting-edge tech savvy.
With our years of experience, we received several awards for our innovative business card digital marketing strategies and cutting-edge methods of serving customers, so it's no surprise that we're pleased with these achievements and consider them a source of great pride.
It's a tremendous honor for our company to be recognized as one of the Inc. 5000's fastest-growing over the years in a row. For the last five years in a row, Grafixvault has received recognition as one of the best SEO businesses in the globe.
One of the most important tools that businesses use to reach their target audiences. It allows businesses to connect with customers and potential customers through a variety of digital channels, including email, social media, search engines, and websites.
Focusing on maximizing sales prospects and boosting customer retention is Grafixvault's top branding strategy. Rely on us to devote ourselves completely to the online growth of your company's brand.
03. SOCIAL MEDIA MARKETING.
The process of using online platforms such as Facebook, Instagram, Twitter, and LinkedIn to build relationships and interact with potential and existing customers. It's a great way to grow your brand and increase sales through us.
In the realm of digital marketing, Grafixvault Marketing Agency is a one-stop shop. Lead generation is a three-pronged process; Grafixvault helps you accomplish it using their skills.
THE USER MUST COME FIRST.
Our staff processes fundamental understanding and skills of graphic design programs like Adobe's Creative Suite, Canva, and Inkscape. We focus on developing hard talents and soft skills to set us apart in the workplace.
The marketing strategy at Grafixvault is customer-centric. At the outset of every project, we ask ourselves, "How can we best support our customers in realizing their vision?"
Whether providing you with data-driven marketing plans that will inspire your potential customers and stimulate growth for decades or delivering exceptional tactical work, our passion for our clients is at the heart of all we do.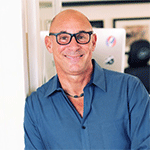 "Adeel has been great to work with. His creativity and professionalism is amazing."
DEAN STEINMAN
"Easy to work with and do a really good job. He responds really fast and that's what I like! I will let him do all my work from now."
HANNAH THOMPSON
"Adeel was very patient with me as I figured out what I needed from him. He turned everything around in a very short time."
EMILY ROSE
Interested in learning more about our offerings and have any questions you'd like answered? Send us a message immediately if you have any questions, and a member of our fast-response staff will get back to you. Not only email, but you can also visit our contact portion on the website and enter your project details.